In Indonesia, for example, almost every year people are reported to have used 100 billion plastic bags. This habit does occur considering that plastic bags are a free item in Indonesia. Thus, from this calculation, it is concluded that everyone in Indonesia uses at least 700 plastic bags per year or two plastic bags a day. Worse yet, not all of the plastic trash reaches the dumpsite which should be so it can be recycled, but it is scattered everywhere.
Another reason why plastic waste is bad for the environment because of the nature of plastics which are hard to decipher even though they have been buried for years. Know that new plastic can be broken down by soil at least after being buried for 200 to 400 years. There is even a study that states that plastic waste can decompose within 1000 years.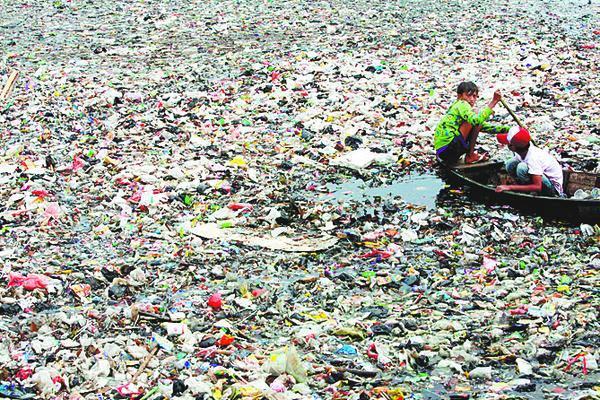 Kaskus.co.id
The process of decomposing is what causes the impact of plastic waste to be bad for the environment, such as the emergence of chemicals that can pollute the soil so that the level of benefits and fertility decreases.

Chemicals in the soil can be toxic, and poisons from plastic particles that enter the soil have the potential to kill decomposing animals in the soil, including worms.

Disposal of plastic waste carelessly in rivers will result in silting the river and blocking the flow so that it is not impossible to cause flooding when it rains
Plastic waste is burned, the smoke will pollute the environment. Which, in these fumes is usually contained in dioxins which when inhaled by humans can cause various health problems, such as disorders of the respiratory system in humans, cancer, swelling of the liver, and nervous system disorders.
Waketum Inaplas Budi Susanto Sadiman said the plastic and petrochemical industries had appealed to the DKI Provincial Government to abandon their intentions. Because, from an industrial perspective, the prohibition is not effective in reducing plastic waste. "Inaplas has sent this objection letter to the relevant regional government leaders," Budi said when contacted by Kompas.com on Wednesday (12/19/2018).

Budi further explained, the letter had been filed since last week but there had been no response from related parties. In the letter, Budi said, Inaplas also provided processing solutions for plastic with waste management zero (masaro) which will also be implemented in 10 cities. Some of them are Pekanbaru, Cilegon, Wonosobo, and Tangerang Regency.

Previously reported by the Head of DKI Jakarta Environmental Agency, Isnawa Adji, said that he would impose fines on businessmen who still produce plastics, managers of shopping areas that still provide plastic bags, and traders in the market who still use plastic bags of Rp 5 million to Rp 25 million. The regulation will be set forth in the governor's regulation (pergub). While at this time, in the six-month transition period, DKI Provincial Government continues to educate the public to reduce the use of plastic.

The policy to ban the use of plastic bags was highlighted by many parties. This ban is applied by a number of local governments. Public policy observers from Trisakti University Trubus Rahadiansyah revealed, rather than a ban, management of plastic waste management should be improved.

According to him, the main obstacle is changing the habitual behavior of using plastic bags in the community, especially for market traders. Therefore, the government's responsibility is to provide massive, consistent, and on-target understanding. "Actually, public policy should provide a solution, not burden the community," explained Trubus in his statement, Thursday (01/03/2018).

According to him, the solution for traders must be concrete. For example, market traders who depend on the use of plastic bags every day must be clearly connected with replacing plastic bags. Meanwhile, Achmad Sigit Dwiwahjono, Director General of the Chemical, Textile and Multifarious Industries (IKTA) of the Ministry of Industry, said that industries which produce plastic bags are dominated by 80 percent by SMEs.

Most of these industries try only with 1 or 2 engine units. "The problem of plastic waste is not the product, but how the management of plastic waste," said Sigit. Also read: The Problem of Plastic Bags, This Is YLKI Related to community behavior problems, he argued, inevitably it must be changed because other countries are able to overcome the problem of garbage plastic without imposing excise, like Japan. "I see in Japan, in one house there are 5-7 boxes of garbage. The solution is not in excise," he explained.
(adsbygoogle = window.adsbygoogle || []).push({});